AEC Social Media
Thanks for visiting AEC social media! We're here to share the facts about elections, referendums and voting. If you've got a question about the electoral or referendum process, we'd love for you to reach out and ask. Beyond social media, you can find all election and referendum information at aec.gov.au.
Our Channels
Facebook Twitter Instagram YouTube Flickr LinkedIn
Our approach
The online world is largely unregulated. Freedom of speech is important but in an environment where anyone can be an author there is an increasing need for factual information from authoritative sources.
For Australia's election and referendum processes, the AEC is one of the foremost authoritative sources.
We're responsive to questions (and misconceptions) about electoral processes we conduct. In fact, we're one of the most responsive government agencies online. We think that level of transparency and education is important.
However, we're also conscious of not being consistently drawn in online to comment on incorrect assertions made about the processes we run. At a point, this isn't helpful to the user on the other end, other people looking on or our ability to engage with people who are more receptive to a response.
If you see us ignore a comment online or engage to a point before opting out, it is likely that our ability to help (or not) is a guiding consideration.
Wherever possible we'll use pre-prepared materials to proactively address an issue - this will often be short form videos, audio files and website content.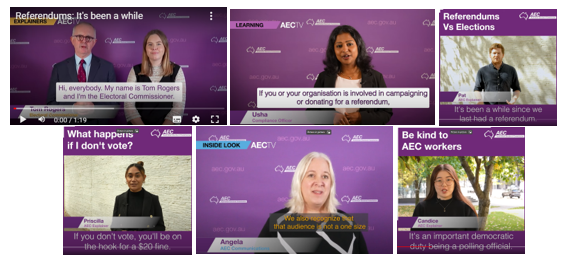 No matter how seemingly obvious a factual error, we'll aim to be calm and measured in response.
Each situation will always demand unique consideration and on occasion there may be a requirement for a firm retort. However, the vast majority of AEC interactions will consist of straightforward factual responses - responses that are largely unemotional. We'll still use human language and tone because electoral administrators are people too (despite the assertions of some).
We will not engage with information about party policies or the topic of a referendum. It's not our role - we're about the process only.
Our aim is to educate. If there is a topical process, we'll dive in to educate people about how it operates.
Forgive us if we stray into the minutia or jargon.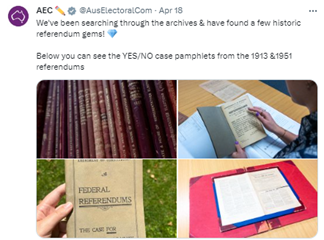 Australia's electoral system is much admired, and for good reason. We will be passionate in our promotion and defence of its delivery when engaging online.
Scrutiny is important. It's part of appropriately valuing the national commodity that is Australia's electoral system - as is acknowledging it's strengths though.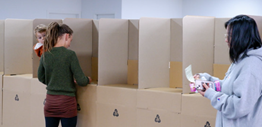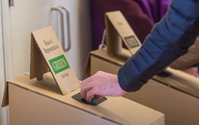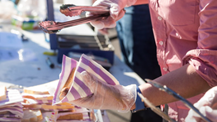 We're often up for a bit of light-hearted chatter about electoral processes - it's a good way to engage people about what we do.
Passion is great but please be kind.
Our guidelines
We welcome your ideas, comments, feedback, and general discussion. Here's how we can work together to make sure our pages are safe for everyone:
Respect
We welcome robust discussion, and understand there's strong views when it comes to elections and referendums. Please respect each other's opinions and refrain from using rude, threatening, or defaming language or images. Be kind to those joining the conversation alongside you, and be kind to us (we're people too!)
Stop and Consider
When it comes to politics, one person's truth can be another person's lie. It's not the AEC's role to be an arbiter of truth when it comes to political campaigning. To avoid sharing misinformation, make sure you stop and consider the source of your information before you share it, and check the facts first.
We do work to rebut misinformation about the election and referendum process. Everyone has the right to accurate information about elections, referendums and voting. If you have a question about the process, please feel free to ask us! We're the experts on Australia's electoral system, and we're happy to answer your questions.
Privacy
Keen to share a pic of yourself voting? Great! Just make sure you don't identify other voters, or take away someone's right to the privacy of their vote. Please consider the privacy and safety of other people - both their identity and their vote - when you share content on social media.
The AEC has a duty of care to the staff monitoring our social media channels. We welcome all feedback both positive and negative, and aim to engage with all users on social media. However, users who continuously do not engage in good faith may have their comments deleted or hidden, or may be muted or blocked. It is our preference not to take this action but it is occasionally necessary to ensure the aims of our social media engagement (to accurately inform Australians about the electoral process) can continue to be met. Members of the public will always have access to electoral information via a range of channels, including via the AEC website, aec.gov.au
Check out the rules for the social media platforms themselves: Facebook, Twitter, Instagram, LinkedIn, YouTube. If you find a user is in breach of these Community Standards, you can report them directly to the platform.
Thank You!
Most importantly, thank you for engaging on Australia's electoral system. Elections belong to all of us, and we're thrilled that you're part of the conversation!
Helpful links:
Updated: 2 March 2022