Inspired by #Census21? We are! Enrol now to make the stats jump
Updated: 18 August 2021
Electoral Commissioner, Tom Rogers said that now was the perfect time for Australians to take a few extra minutes to complete another important civic duty.
"Last week's Census is a snapshot of your personal circumstances and it gets people thinking – if you've turned 18, moved house recently or just don't know if you're correctly enrolled, go to aec.gov.au now," Mr Rogers said.
"Take the action now and you'll be ready to vote whenever an election is announced."
With a federal election due sometime in the next nine months, here's the national enrolment state of play.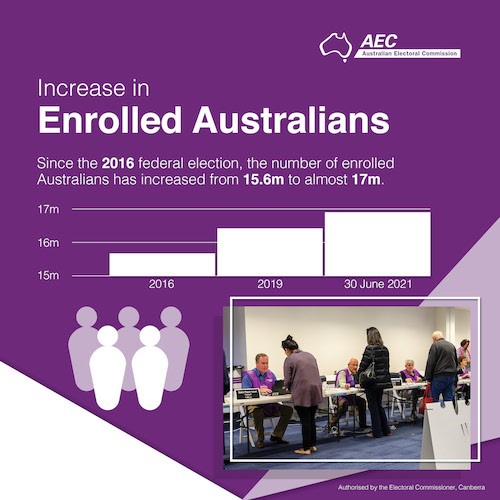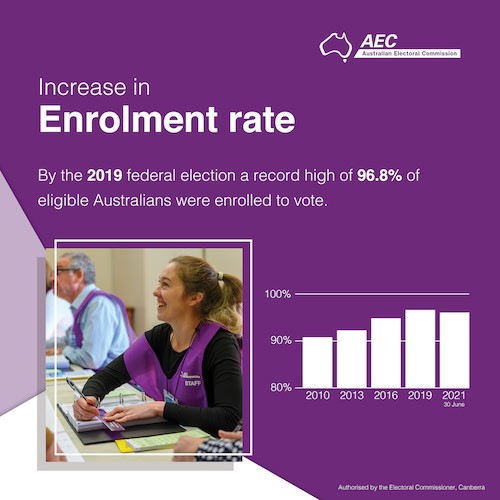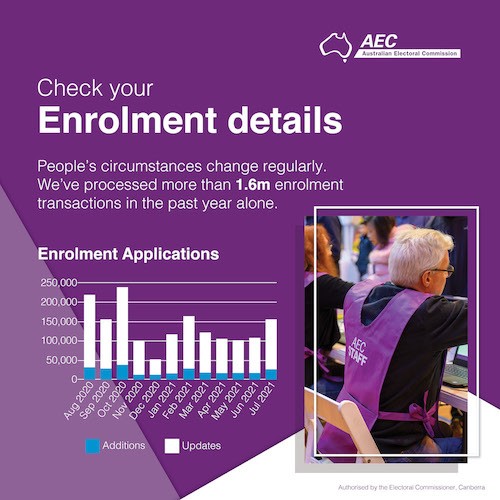 We're always looking for a new PB
"The national enrolment rate of around 97 per cent at the last federal election was the best in Australia's history, remarkable by just about all international standards, and was long thought to be unattainable," Mr Rogers said.
"We've come a long way since it was 90 per cent at the 2010 federal election but there's always work to be done. We're continually looking at, and refining, our enrolment processes and encouraging Australians to keep their own enrolment up to date."
"There are around 660,000 Australians who may be eligible but are not currently on the roll. Since the 2019 federal election the AEC has sent more than 5 million enrolment reminders by SMS or email. The electoral roll is continually updating, demonstrated by the AEC processing more than 1.6 million enrolment transactions and in the past year alone.
"We want all eligible Australians to be on the roll and be enrolled at the correct address, preferably as soon as they can and ahead of the next federal election."
Editor's notes: